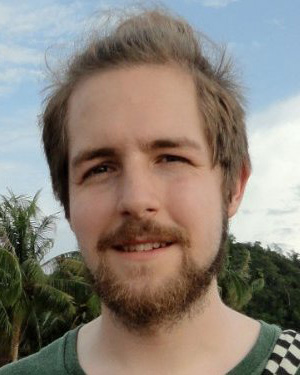 Curriculum Vitae
Hi, I'm Jannek Egeskov Kristensen. I'm a programmer and game developer living in Copenhagen, Denmark. BSc in Software Development and wrote my Master Thesis on the subject of using Deep Neural Networks to assist Procedural Content Generation, as the final part of my MSc in Game Technology at the IT-University of Copenhagen. Below I've listed achievements I find relevant for my current professional network. For some of my other projects take a look at my portfolio.
Programmer at Playdead August 2016 - Current
Working on a super secret project currently known as "Game 3".
Freelancer for Triband June 2015
Working on "That Selfie Game", mainly camera and Android implementation.
MSc in Game Technology at the IT-University of Copenhagen June 2016
My Master Thesis was based on using Deep Neural Networks to assist Content Generation, with focus better inclusion of non-technical artists.
Freelancer for Alinea, Egmont June 2015 - December 2015
Working on the next version of their educational software for the Danish schools: Den Første Læsning, Trin 2.
Intern at Triband September 2015 - December 2015
Combining virtual reality with hand tracking, to give players the experience of being the true B-Movie-Monster "Reptilicus".
Programmer for Machineers at Lohika January 2013 - June 2015
Bringing the game from an early stage to release on Steam, App Store, Google Play, Windows Store and WP8.
BSc in Software Development at the IT-University of Copenhagen June 2013
Bachelor project: using peer2peer communication in fps games, to reduce server stress.
Programmer on the Bridge Game for the Road and Bridge Museum December 2011
First professional Unity project, developed for the Microsoft multitouch table.
Teaching intro workshops in Unity for DADIU and IT-University of Copenhagen 2014, 2015 and 2016
Two days Unity intro course and four weekly sessions of advanced topics at DADIU 2014 and Unity intro courses at ITU 2015.
Organizer and volunteer at UNF Game Development Camp 2009, 2011, 2012 and 2013
Accountant, Teacher, Teachers' Coordinator and Co-Coordinator on the summer camp, teaching kids to make Unity games.
Organizing and teaching game development workshops with Young Game Developers 2009 - 2014
Organizing small Scratch workshops for kids and young adults age 9-18. Teaching primary and high school teachers how to teach game development.
Started programming Java 2005
I had done a bit of PHP and tried a C++ tutorial before, but it wasn't until 2005 where I got my first Java book, that I started coding for real.